Junk Removal in Houston, TX and the Surrounding Areas
You don't have to live with junk and clutter. Create space and enjoy clean surroundings by calling Right On Time Junk Removal for junk removal services in Houston and the nearby areas. 
We offer a wide range of services and can remove practically all types of junk.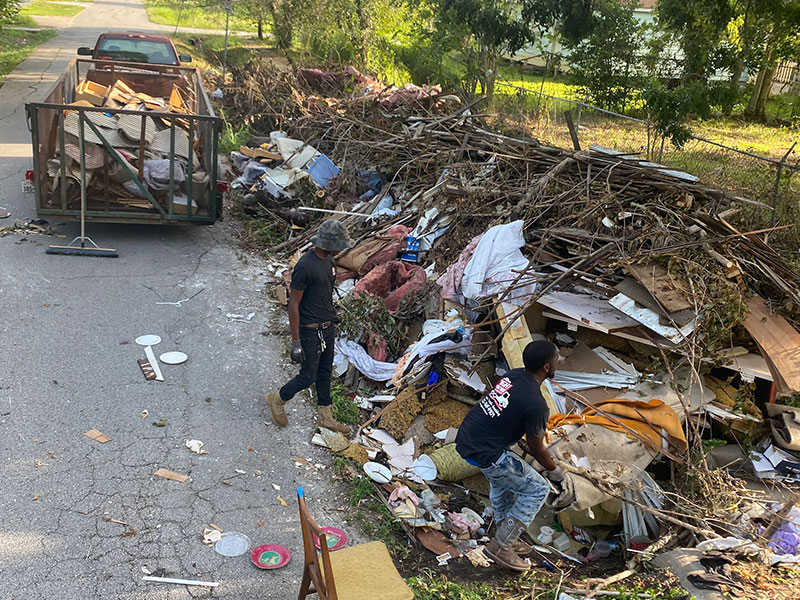 Here are the services we offer: 
Electronic Waste Removal
Furniture Removal
Carpeting and Rug Removal
Hot Tub Removal
Scrap Metal Removal
Bulky Items Removal
Garbage and Household Trash
Appliance Removal
TV Removal
Shed Removal
Mattress and Box Spring Removal
Exercise Equipment Removal
Yard Waste Removal
Property Clean Out
Garage and Attic Clean Out
Dumpster Rental Clean Out
Office Clean Outl
Construction Debris Removal
And Many More! 
For both interior and exterior junk removal services, we are here to help. Book an appointment with Right On Time Junk Removal today! 
Why Should You Remove Junk From Your Property? 
If you've been putting off removing junk from your home or commercial property, read on and find out why you should take action immediately.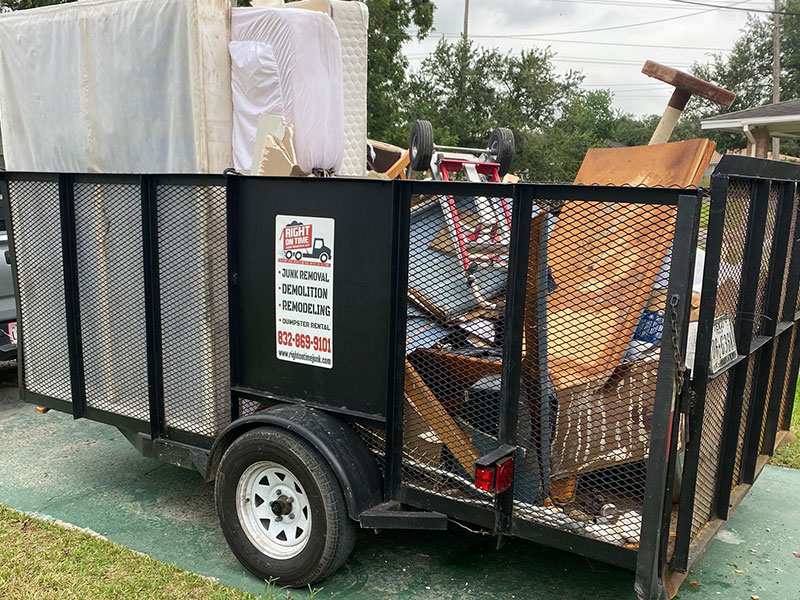 Living or working with plenty of junk around is never good. Productivity will be limited. Your safety can be compromised. Your property can even be damaged with too much junk over time. 
Let's go through some of the reasons you should remove junk from your property: 
Removing junk will make your property clean and tidy
Junk can be hazardous and unsafe
Junk can damage your property over time
Junk is an eyesore
Pest infestation can become a problem 
Remove junk to boost the value of your property
Increase space in your property
Make your property aesthetically pleasing with junk removal
There are many more reasons you should be removing junk from your property. Truth is, there's no reason for you to keep all the junk anyway - they are called junk for a reason. 
Some people don't get rid of junk because it takes effort and time. 
When you need help, we are here for you. Right On Time Junk Removal will be with you promptly to assist you. 
Contact Us for Junk Removal Services in Houston, TX
We serve customers in Houston, Galveston, Conroe, Cypress, Tomball, Spring, and all the nearby communities. 
Call Right On Time Junk Removal today to learn more about our junk removal services and to request a free estimate.

Electronic Waste
Appliance Removal

Furniture Removal

TV Removal

Carpeting & Rug Removal

Shed Removal

Hot Tub Removal

Mattress & Box Springs Removal
Scrap Metal Removal

Exercise Equipment Removal

Bulky Items Removal

Yard Waste

Garbage & Household Trash