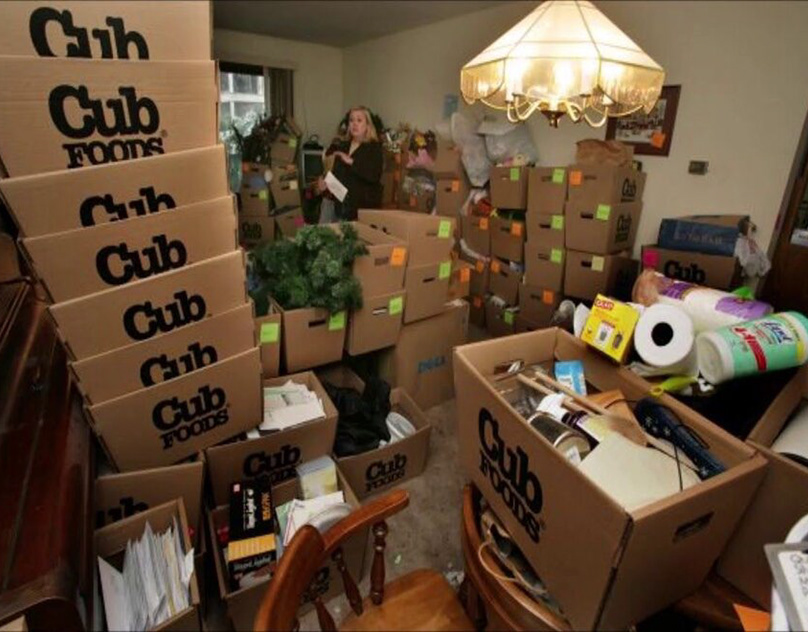 Is clutter taking over your life and causing unnecessary stress? It's time to reclaim your space and declutter your life! At Right on Time Junk Removal, we offer professional junk removal services in Houston to help you achieve a clutter-free environment. 
In this article, we'll explore how our team of experts can assist you in decluttering and creating a more organized and peaceful living space. Get ready to embrace a clutter-free life with our professional junk removal services!
The Benefits of Professional Junk Removal

Regain Space and Peace of Mind 
Professional junk removal allows you to regain precious space in your home and, more importantly, peace of mind. By removing unwanted items, you create a clean and organized environment that promotes a sense of calm and tranquility.
Say goodbye to the chaos of clutter and hello to a space where you can relax and enjoy the beauty of simplicity.
Save Time and Effort
Junk removal is no small task, and it can be time-consuming and physically demanding. By hiring professionals, you save valuable time and effort.
Our team at Right on Time Junk Removal is equipped with the skills, tools, and expertise to efficiently handle the removal process. Let us do the heavy lifting while you focus on more important aspects of your life.
Why Choose Professional Junk Removal from Right on Time Junk Removal

Expertise and Experience
Our team of professionals brings expertise and experience to every junk removal project. We understand the intricacies of handling different types of items and disposing of them responsibly.
With our knowledge and attention to detail, you can trust that your belongings will be handled with care and precision. We pride ourselves on delivering professional service that exceeds your expectations.
Efficient and Reliable Service
At Right on Time Junk Removal, we prioritize efficiency and reliability. We understand the importance of promptness and delivering on our promises.
When you schedule an appointment with us, you can expect our team to arrive on time and complete the junk removal process in a timely manner. Our goal is to provide professional service that you can depend on.
Environmentally Responsible Disposal
We care about the environment, and that's why we prioritize environmentally responsible disposal practices. Our team is committed to recycling, donating, and properly disposing of items to minimize the impact on landfills.
By choosing our professional junk removal services, you contribute to a greener future for Houston and make a positive impact on the planet.
Declutter your life and create a space of serenity and organization with professional junk removal services from Right on Time Junk Removal.
Regain valuable space, save time and effort, and enjoy peace of mind knowing that your junk will be handled with expertise and care.
With our efficient and reliable service, combined with environmentally responsible disposal practices, we're here to help you embrace a clutter-free life.
Declutter Your Space With Professional Junk Removal
Ready to declutter your life? Contact Right on Time Junk Removal today at [Phone Number: 832-869-9101] to schedule your appointment in Houston, TX, Galveston, TX, Conroe, TX, Cypress, TX, Tomball, TX, Spring, TX, The Woodlands, TX, Richmond, TX, Rosenberg, TX, League City, TX and beyond.
Let our team of professionals guide you through the process and transform your living space. Experience the benefits of professional junk removal and take the first step towards a clutter-free life!
We also offer the following services: