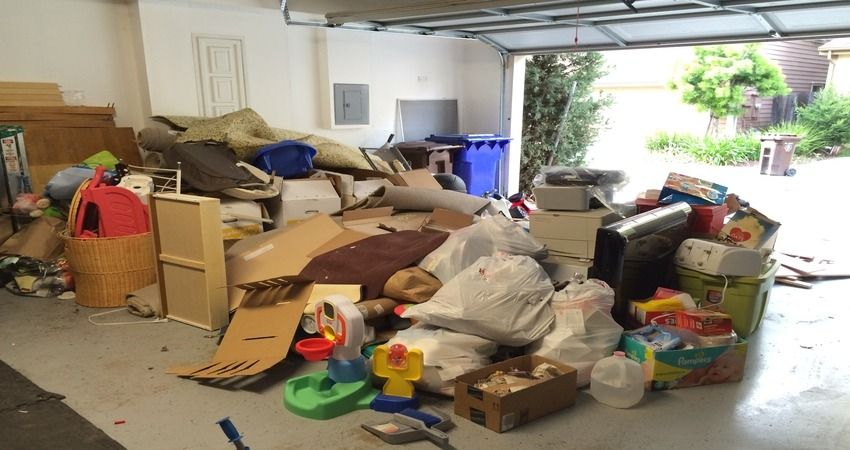 If you've been feeling overwhelmed by the clutter in your home, we're here to help. As the experienced team at Right on Time Junk Removal, specializing in junk removal, we understand the struggle of dealing with unwanted items. In this article, we'll guide you through 10 quick and easy steps to reclaim your space and get rid of junk today. Let's dive in!
Assessing the Junk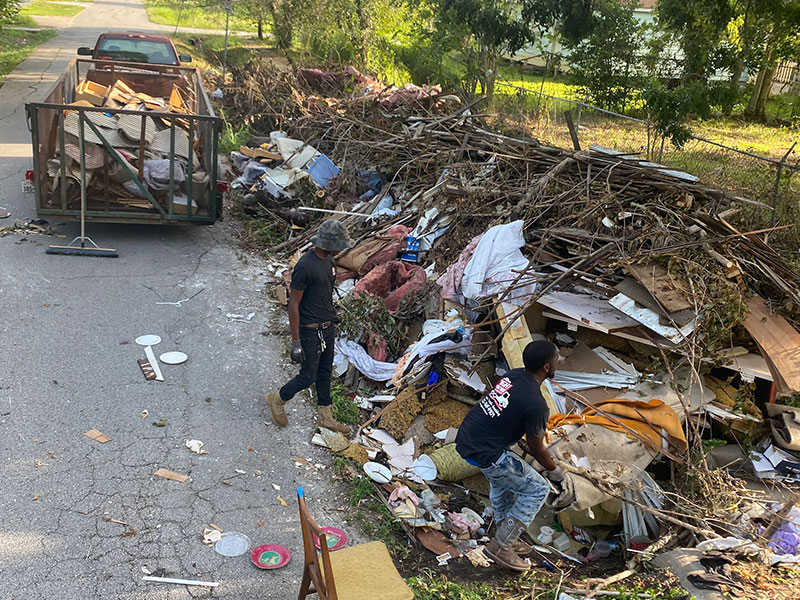 Before you begin the junk removal process, take a moment to assess the situation. Walk around your home and identify items that you no longer need or use. Trust me, it's a liberating feeling! Categorize them into groups: keep, donate, recycle, or dispose of.
As we always say, one person's trash can be another person's treasure. So, be sure to set aside items that can be donated or recycled.
Planning the Junk Removal Process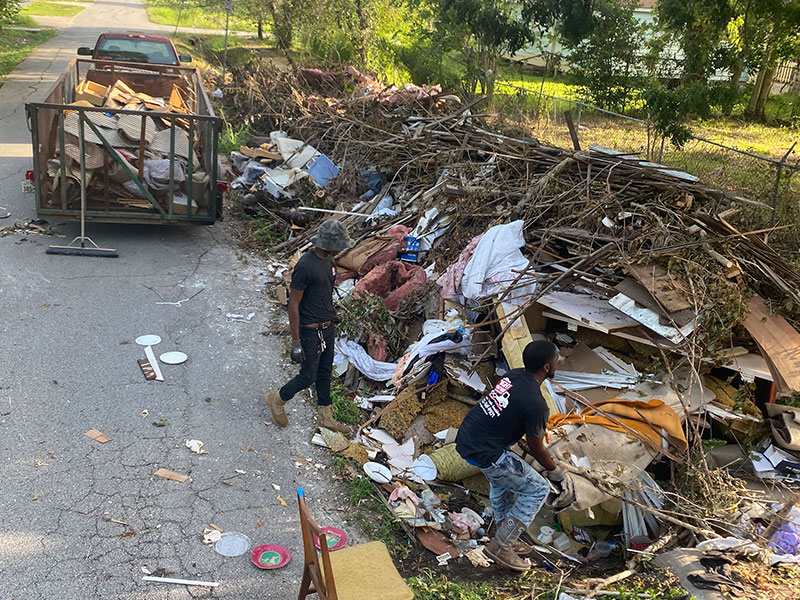 Planning is key to ensuring a smooth and efficient junk removal process. Grab a notepad and create a timeline. Set achievable goals for each step, such as tackling one room at a time.
Enlist the help of family members or friends for some fun and productive teamwork. Don't forget to gather the necessary tools and supplies like gloves, garbage bags, and a can-do attitude!
Safety Precautions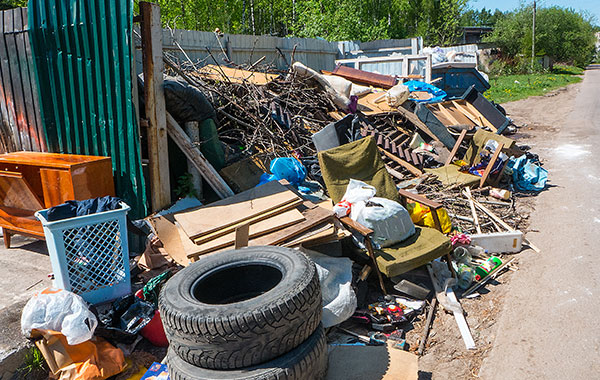 While we're all about getting the job done, safety should never be compromised. Protect yourself by wearing gloves, masks, and goggles, especially when dealing with dusty or potentially hazardous items.
And remember, lifting heavy items is no joke! Use proper lifting techniques or better yet, give us a call at Right on Time Junk Removal for expert assistance.
Choosing the Right Disposal Methods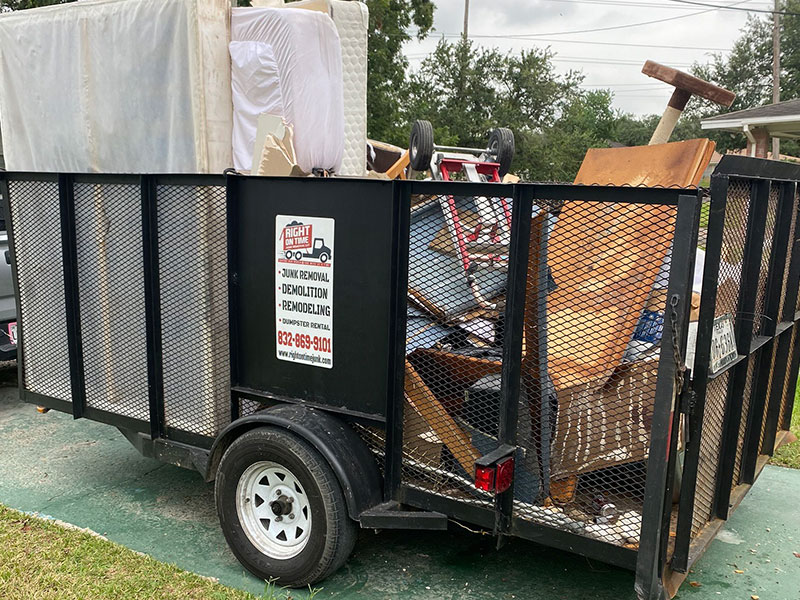 Houston offers various disposal options, and it's essential to choose the right one for different types of junk. Recycling centers and donation centers are great choices for items that can still serve a purpose.
If you're unsure about the best disposal method, reach out to us for guidance. Our team is well-versed in the local facilities and can ensure your items are properly taken care of.
Sorting and Organizing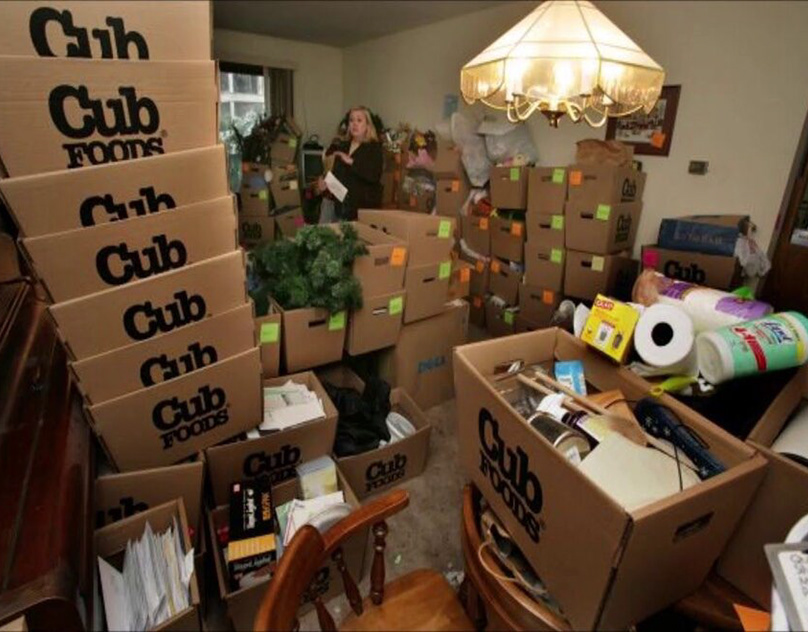 To make the junk removal process more manageable, focus on sorting and organizing. Start by designating areas for different categories, like boxes for donations and bins for recycling.
Remember that old shirt you wore on that memorable family vacation? It's time to let it go.
Sentimental items can be tough to part with, but freeing up space and decluttering can create new memories in a tidier environment.
Removing the Junk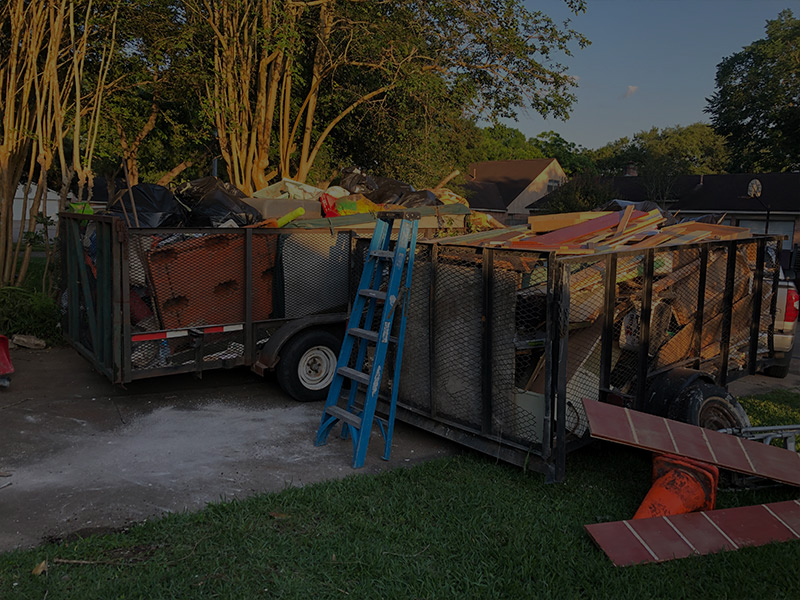 It's time to roll up your sleeves and start removing the junk! Work your way through each room, one at a time. As you pick up each item, ask yourself if it still brings you joy or serves a purpose. If the answer is no, it's time to bid it farewell.
Be sure to lift heavy items with care and avoid straining your back. If you need assistance, don't hesitate to contact Right on Time Junk Removal for our professional muscle!
Finalizing the Removal Process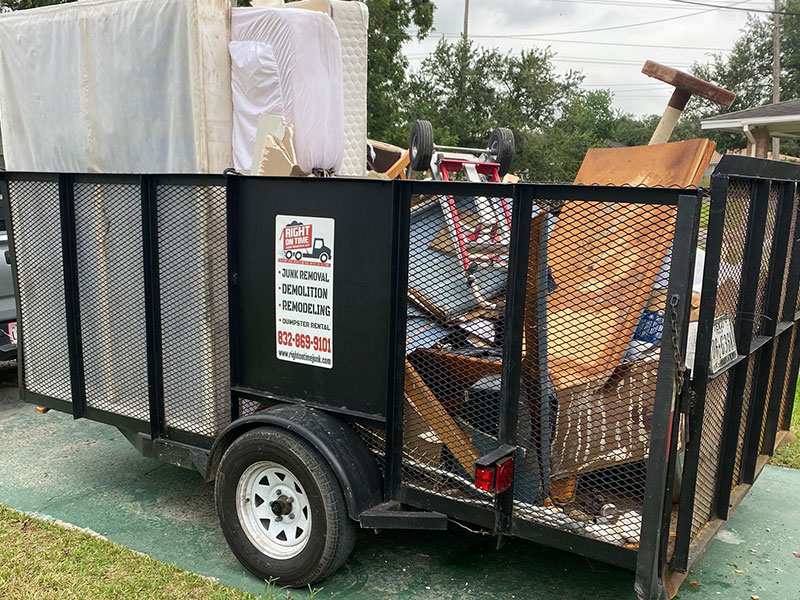 Once you've cleared out all the unwanted items, do a final inspection to ensure nothing is left behind. Sweep through the rooms and check closets and cabinets. Now that your space is junk-free, take a moment to appreciate the effort you put in. It's time for a well-deserved break!
Remember, if you ever need expert assistance or want to save yourself the hassle, Right on Time Junk Removal is just a call away. We're here to make your junk removal experience stress-free and efficient. Say goodbye to clutter and hello to a fresh, organized home!
Get Rid of Your Junk With Professional Assistance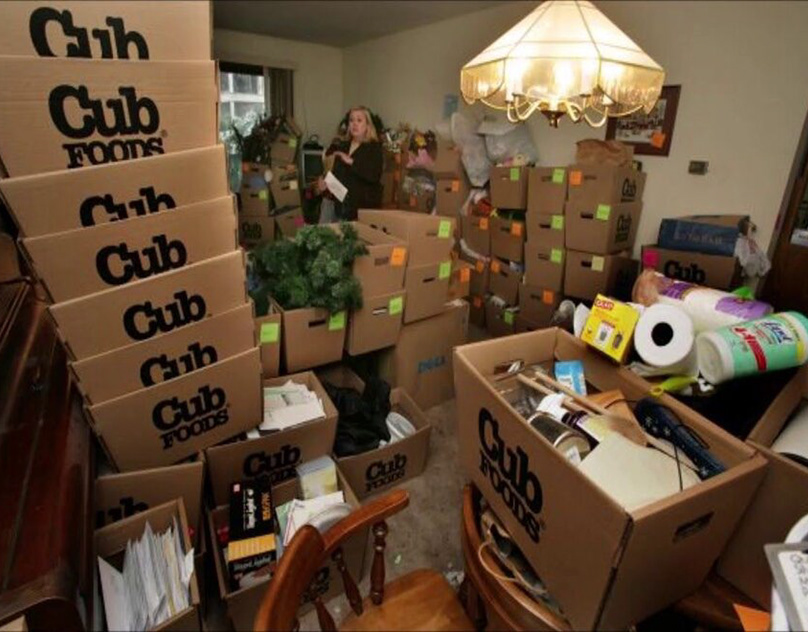 Ready to say goodbye to your junk? Give Right on Time Junk Removal a call at 832-869-9101 and let us handle the heavy lifting for you. Our team of experts is ready to assist you in reclaiming your space and making your home clutter-free.
We also offer the following:
Don't wait any longer—take action today and enjoy our expert services in Houston, TX, Galveston, TX, Conroe, TX, Cypress, TX, Tomball, TX, Spring, TX, The Woodlands, TX, Richmond, TX and beyond.